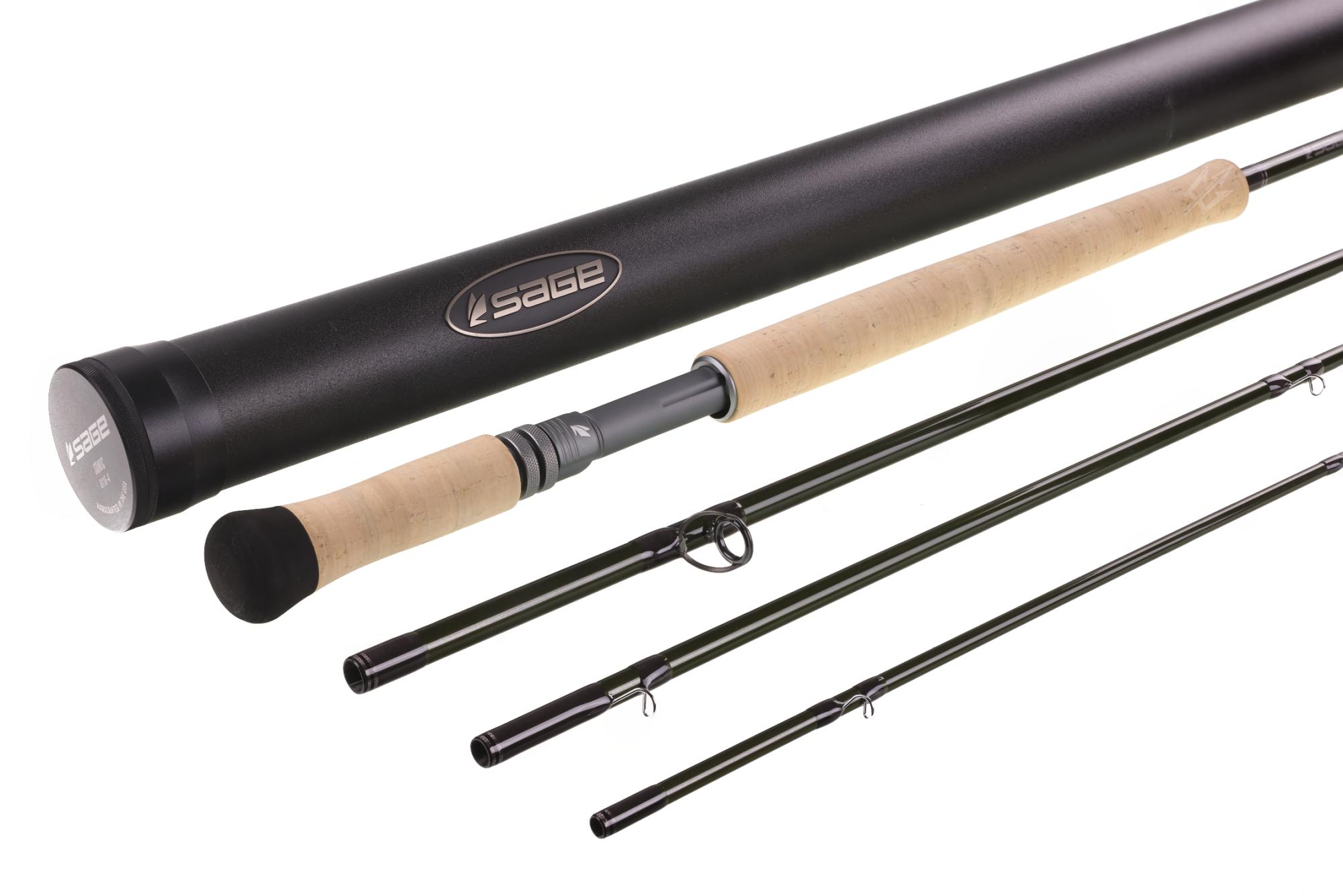 7116-4 SONIC Rod 4PC 7WT 11'6"
Available for Shipping or Pick-Up
The New Sage SONIC Two-Handed rod collection features all the remarkable benefits of Konnetic Technology in both of your hands. Its lighter weight and decidedly thinner profile are welcome assets over a long day of fishing, reducing casting fatigue and minimizing wind resistance for tireless casts. There is no where in the river for the fish to hide.  Thanks to the shaft's significantly enhanced torsional stability, the rod recovers quickly as it moves through the cast, optimizing load carry and line speed for long, smooth, flawless casts every time. With power to lift heavy tips out of the water and the precision to place the perfect touch-and-go anchor, the SONIC Spey and Switch rods are great multi-discipline tools that cover most any swinging scenario. Available in 11'6" Switch rods, the perfect length for smaller waters where there may be overhanging tree branches or steep grassy banks when targeting large Brown Trout. The longer 13'6" Spey rods, are fantastic for reaching out across a big run and swinging everything from the far bank to the inside water when chasing Atlantic Salmon. 
Konnetic Technology

Juniper blank color

Charcoal primary thread wraps with Gunmetal trim wraps

 

Fuji ceramic stripper guides

 

Hard chromed snake guides and tip-top

 

Down-locking anodized aluminum reel seat in Matte Slate

 

Integrated "hidden" reel seat hook keeper

 

Super Plus fore grip and rear grip with EVA fighting butt

 

Black rod bag with Titanium logo and Green model tag

 

Matte Black powder coated aluminum rod tube with Sage Medallion