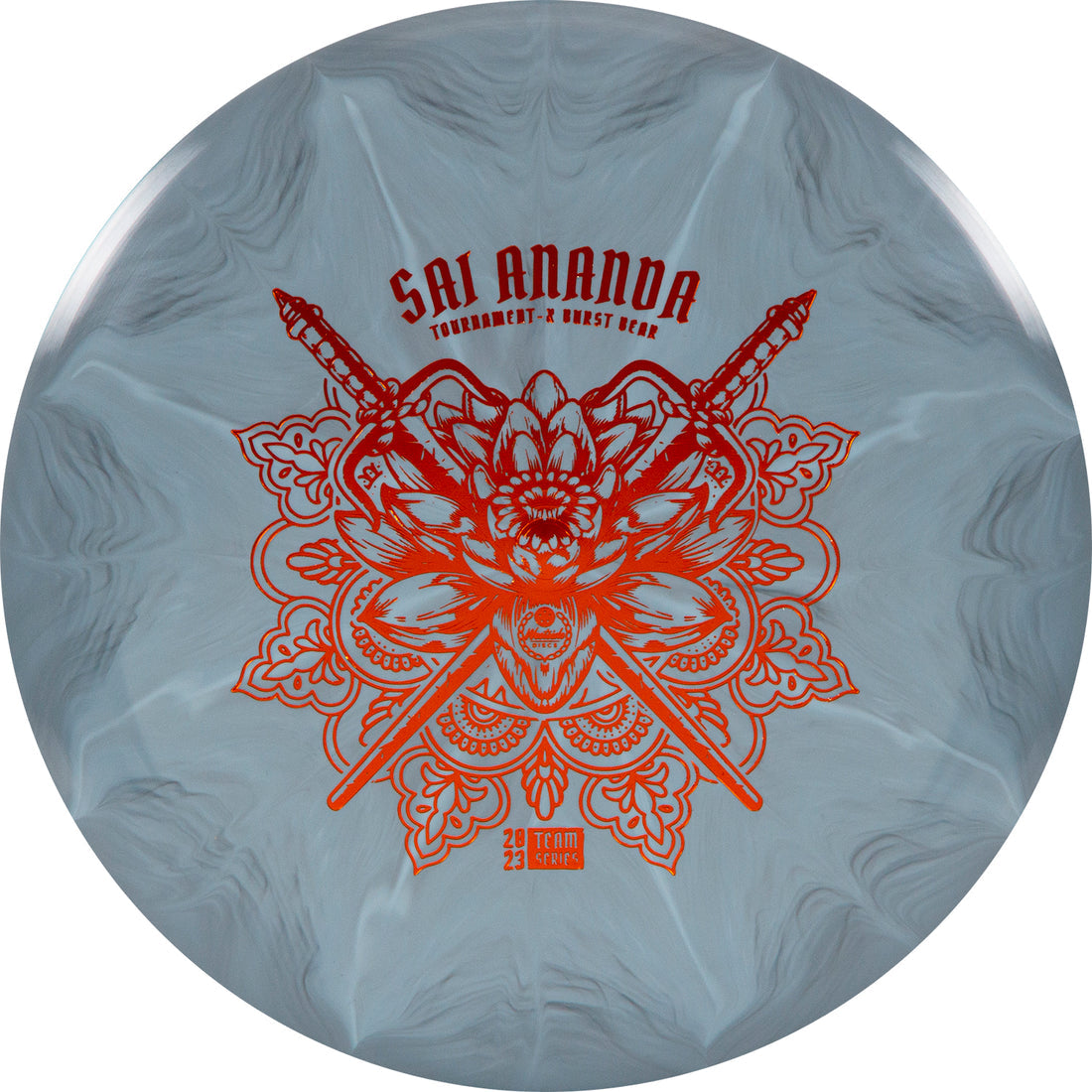 WSD Tournament-X Burst Bear Sai Ananda 2023
Available for Shipping or Pick-Up
Note: Color May Vary.
The Bear is here to control the fairways. The Bear has a neutral to slightly understable flight for the advanced player. Think of it as the big brother of the Stag. It is controllable, predictable, and has a touch more fade and torque resistance than its little brother. The Bear is strong enough to handle any arm speed.
Speed: 8 Glide: 6 Turn: -0.5 Fade: 2.5
Max Weight: 176g

About Tournament-X:
Tournament-X is a premium blend of plastics that provides a stiffer feel, increased durability, and more overstable flights compared to regular Tournament.

Stamp color will vary. Shade of disc may vary. For example, blue could be a light shade or a dark shade.