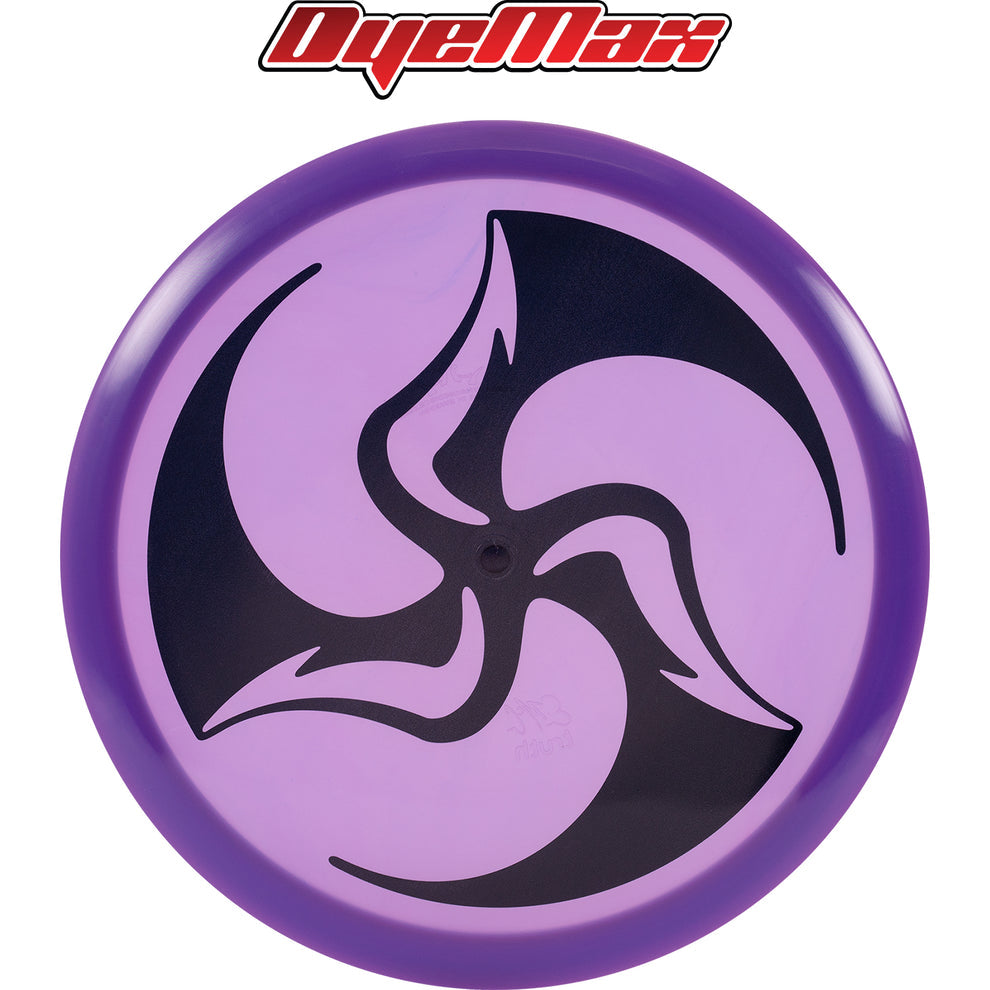 DD Lucid Emac Truth Huk Lab TriFly DyeMax
Available for Shipping or Pick-Up
Note: Color May Vary
Walt Whitman said, "Whatever satisfies the soul is truth." The EMAC Truth is here to bring satisfaction to your golf game. The Truth had lost its way and wasn't as stable as we wanted it to be. The EMAC Truth sets the record straight. The beautifully neutral and versatile flight of this disc will remind you of the core of disc golf; to throw a disc where you want it to go. Let the EMAC Truth take you back to this satisfying feeling. May the Truth be with you. Signature disc for 2010 World Champion, Eric McCabe

Speed: 5 Glide: 5 Turn: 0 Fade: 2

Max Weight: 180g

About Lucid Plastic:
Dynamic Discs' Lucid plastic embodies the precise combination of form and function. We started as a company making attention-getting disc golf discs, and Lucid exceeds in this area with a beautiful transparent appearance. Yet, it provides far more than looks: It truly takes a beating out on the course. Round after round, it upholds its original flight characteristics and delivers the grip you need. While similar to our Fuzion plastic, it tends to have a slightly more overstable flight.

Stamp color will vary.
Shade of disc color may vary. For example, yellow can be a mustard yellow or a bright yellow.