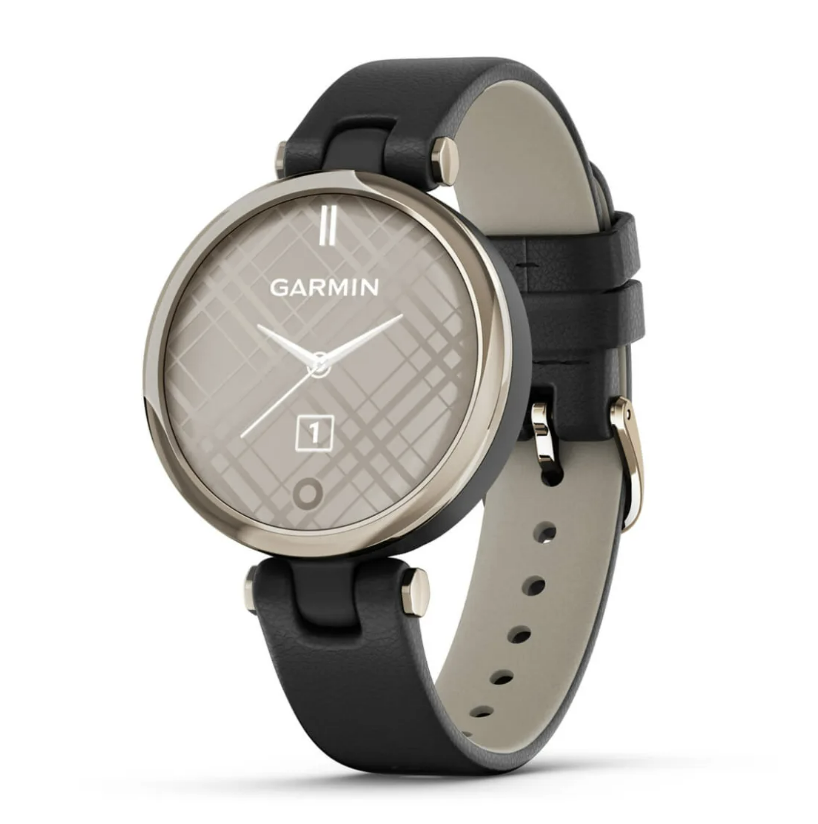 Lily Classic
Available for Shipping or Pick-Up
You haven't seen a smartwatch1 this small that can do this much. With a flick of your wrist, the stylish patterned lens reveals a bright touchscreen display, and when you're done, the display disappears.
Stylish patterned lens or smart touchscreen? Why not both?
Don't put life on pause. Go longer between charges with up to 5 days of battery life.
One small, fashionable smartwatch to keep track of your important health stats.
See texts, calls and calendar reminders2 on a watch that looks this good? Yeah, we did that.
Yes, this watch tracks your steps, sleep, stress and energy levels3.
Wellness comes easy with built-in apps for yoga, walking, cardio, mindful breathing and more.
BATTERY LIFE
Stay on the move longer with a battery life that lasts up to 5 days in smartwatch mode.
SMALL, STYLISH AND SMART
This stylish smartwatch is the first of its kind from Garmin with an incredibly small, 34 mm watch case and a stylish patterned lens. Just tap or twist your wrist to reveal the bright touchscreen display.
CLASSIC OR SPORT STYLES
Choose from classic and sport designs with a variety of color, metal and interchangeable band options — including leather and silicone — so you can find the perfect piece to fit your look.