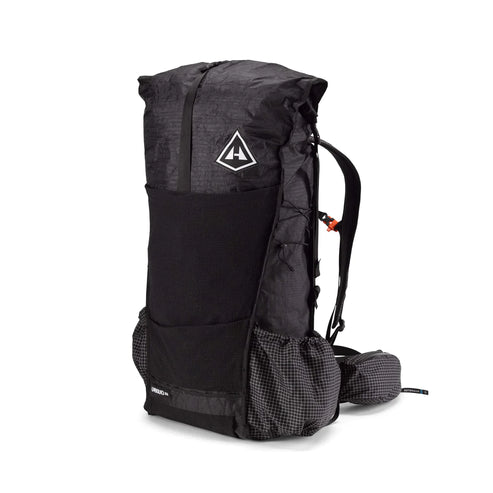 Unbound 55
Available for Shipping or Pick-Up
Why stop with one trail? The pack designed for thru hiking has an even more ambitious sibling.
UNBOUND THRU AND THRU 
Become UNBOUND to go bigger for longer! The UNBOUND 55 expands your capacity for more adventurous trips by adding extra volume to accommodate seasonal clothing and gear changes, or more food and water when resupply points are fewer or farther in-between. There is simply no better way to measure the effectiveness of a pack design than to send it out on thru hikes. Over the course of 2,000+ miles and an average of five to six months, day in, day out, loaded and unloaded, jostled and dragged, and exposed to the elements, one of these long walks is going to tell you the truth. So, that's what we went after, and the Unbound 55 is the honest to goodness result. Every carefully considered feature fought for its right to remain, leaving only the essentials required for an efficient, comfortable, adaptable, and dependable travel companion. Thru hiking is hard enough. Let the Unbound 55 carry some of the weight.
Features:
5-7 Days or more
Long Distance Backpacking
Any Environment
Specs:
Material: White: DCH50 Main Body, DCH150 Lumbar & Bottom Panel, Dyneema Stretch Mesh Front and Bottom Pockets, Hardline with Dyneema Side Pockets | Black: DCH150 Main Body, Lumbar & Bottom Panel, Dyneema Stretch Mesh Front and Bottom Pockets, Hardline with Dyneema Side Pockets
Internal Volume: 55L
External Volume: 9L
Weight:

 

White: 1.9 lbs | 30.1 oz | 853 g

Load Capacity: Up to 40 lbs
Back Width:

 

10" | 25.4cm

Hight:

 

38" | 96.52cm

Top Circumference:

 

40" | 101.6cm

Bottom Circumference:

 

35" | 88.9cm