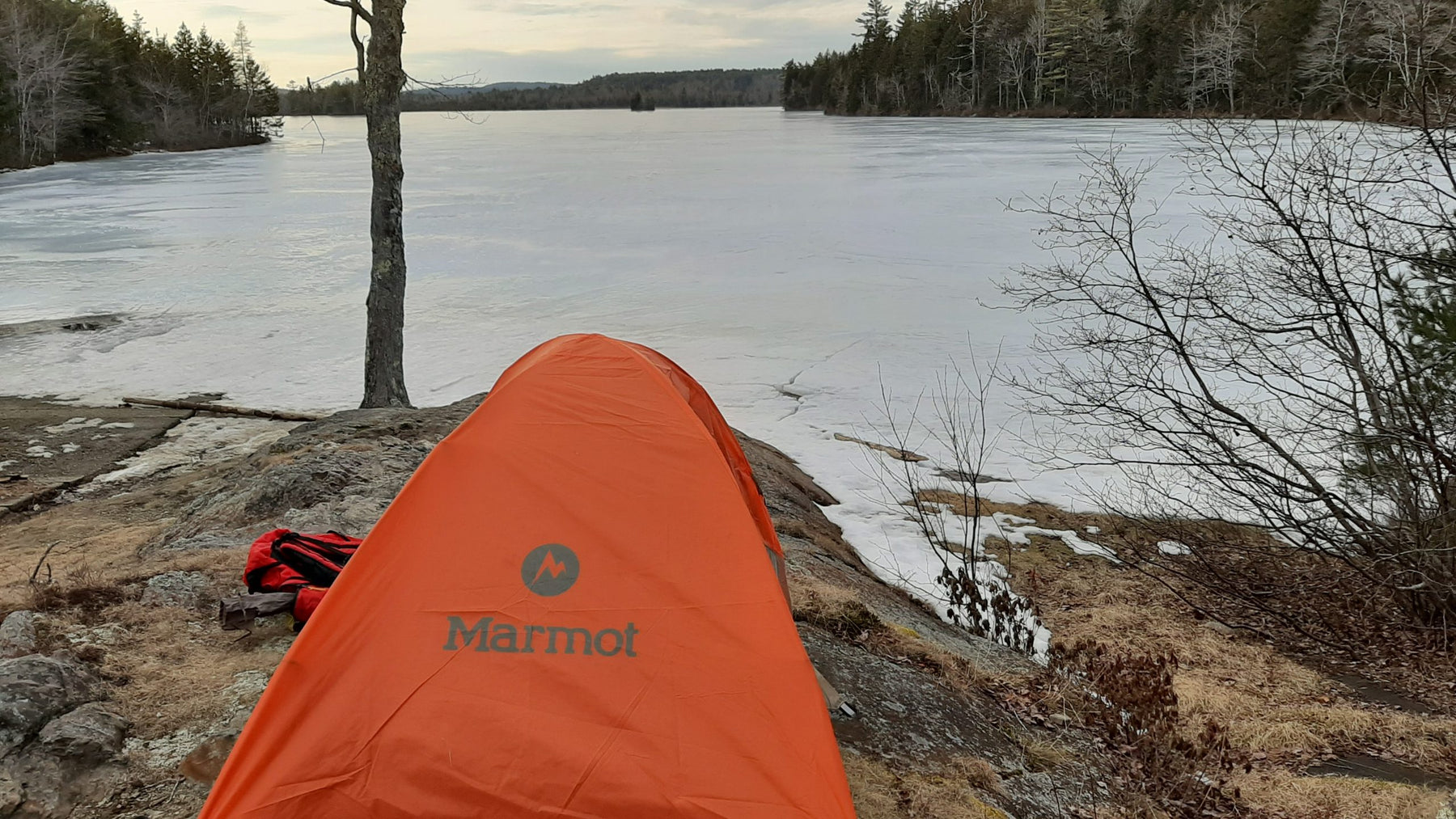 Let's Socially Distance Ourselves into the Outdoors
Well, well, well, now this is something I can advise people on. I was social distancing before it was cool. I've just called it my normal hobbies though! With the public health crisis, we are facing an unprecedented level of crazy. In all seriousness, we must fundamentally change the way we are living our lives. But thankfully, I believe that we Mainers have it a little easier when it comes to good ways to socially distance ourselves!
With this turn of spring…
We see an ever growing need to stay out of populated spaces, and Maine is reaping the benefit of a low population to space ratio. With so much space, we can social distance ourselves quite effectively while maintaining our sanity. In a time of the year where people are wanting to get outside to enjoy the changing season, many are required to stay inside because of this pandemic. But Maine has the privilege of enough space to get people out into the woods and away from toilet paper hoarding pandemonium.
Just as I am saying, and I have heard quite a few others already say, getting out into nature is a fantastic way to help ourselves feel normal in this trying time. Our region has many miles of trails and acres of preserved land. Let us use our privilege responsibly and still maintain good sense.
Get outside!
There is so much to see in our region. Many nonprofits have put in significant work and contributions to preserve and break trail in some of the best places our region has to offer. Being able to go for a walk and spend time in nature is very important for maintaining calm and boosting your mood. Making sure to get outside, especially for those of us unable to work because of the pandemic, is important for mental health and stress relief. Bringing the family or just yourself, to these spots can really help make a day count and feel meaningful. These preserves and natural places are such a gift and a wonderful privilege in these times of chaotic public health.
But we must still be careful
I have been seeing many cars parked at popular hiking spots. Parking lots that are generally bare are now being parked in ad nauseum. Whether this is because of the equinox, the pandemic or a combination, we must still be careful for public health.
Smaller preserves have lovely features and important landmarks that marked them as preserve-worthy. The popular trails are fantastic and well conditioned for people to use, but remember not to overflow the parking lots. It would not do any good to have Everest Lineups for Maiden's Cliff or Ocean's Lookout. If you see a packed parking lot, maybe pick another one of our fabulous Midcoast preserves.
Hiking is wonderful, but there are some wonderful natural beauties to see at our preserves along with hiking.
Some suggestions of less popular parks and preserves
Hodson-Rheault Trail – Camden
Ducktrap River Preserve – Lincolnville
McLellan-Poor Preserve – Northport
Stephenson Preserve – Belfast
Harkness Preserve – Rockport
Mount Percival Preserve – Northport
Head of Tide and Stover Preserves – Belfast
Main Stream Preserve – Stockton Springs
Ash Point Preserve – Owl's Head
Gibson Preserve – Searsmont
Appleton Preserve – Appleton
Pool Preserve – Union
Now these are just a few suggestions and even in these spots you may see packed lots. But if we can spread out and enjoy the outdoors at a good social distance, we will get through this well.
Ethan Merrifield is a reader, a runner and, now, a writer. Always active and looking for ways to challenge himself – outdoors and intellectually – he has returned to Midcoast Maine after college and in search of his next adventure.