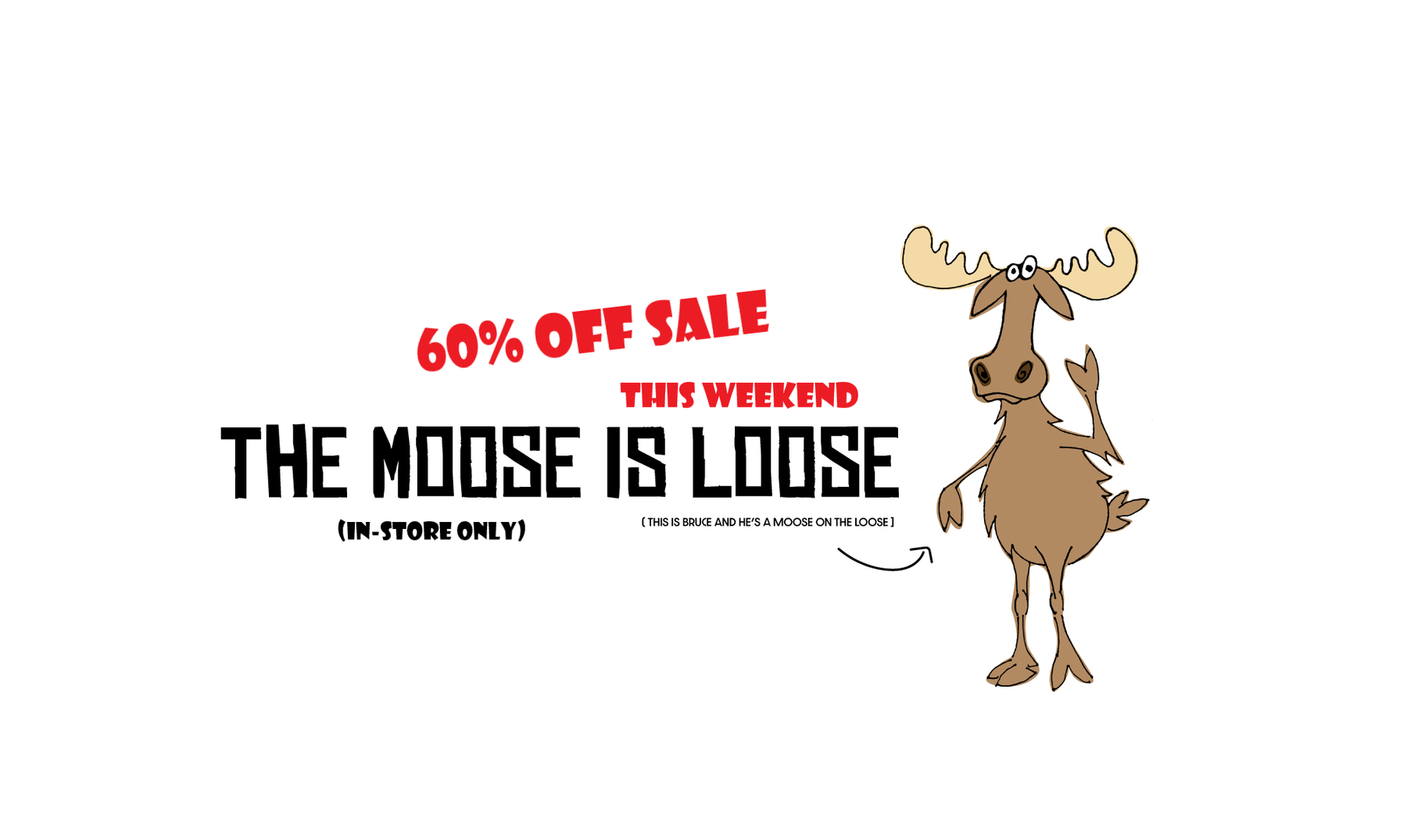 THE MOOSE HAS GONE LOOSE
FLASH NEWS REPORT:
THE MOOSE IS LOOSE AT MAINE SPORT THIS WEEKEND!
Reports say Bruce the Moose is going around the store dropping prices like crazy! Authorities won't be able to stop him till Sunday night! Full report to follow:
60% OFF Past Season Apparel and Footwear!
PLUS 60% OFF Large Selection of Kids' Apparel!
PLUS 60% OFF Most Summer Footwear!
Any Color Dot is 60% OFF!
Rockport and Rockland Locations!
Sale running Friday to 

Sunday!