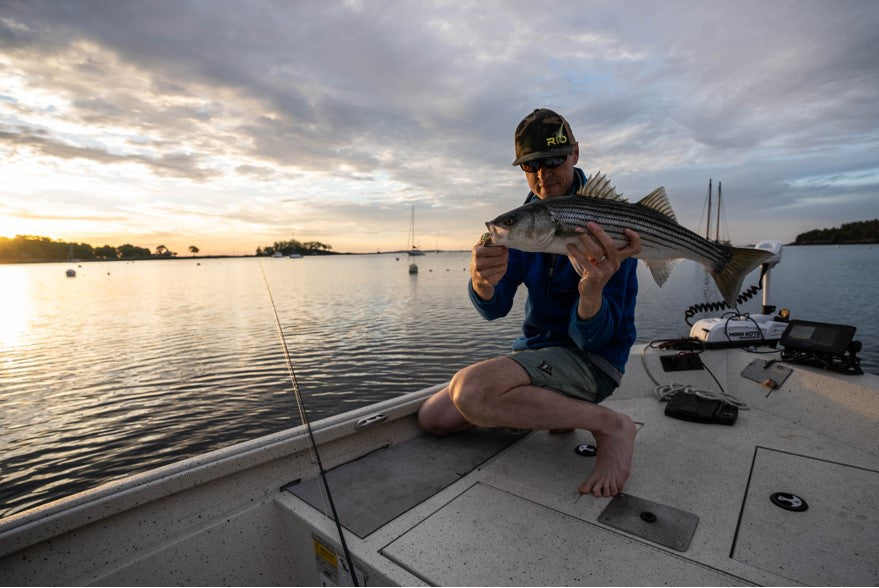 MSO Fall Fishing Guide
MSO Fishing Guide - update 11/4/21:
The fishing shop has to go into somewhat of a cocoon this time of year as we make sure to have the all of the right gear, tackle and everything for the upcoming season. It's a lot of hunched-over-at-the-computer work, but in all of those necessary business details is the promise of exciting fishing to come – it's only a matter of where, what for, and how soon. Even when attached to screens and keyboards, though reporting less frequently, we're always here for you, because so is fishing.
Fall freshwater just got a whole lot trout-ier! Yes, record highwater has deluged and receded recently, and it's taken a crisp, even cool, turn in the air; so, natural conditions are prime for it. The stocking truck has also been making the rounds augmenting our local trout spots with many decent and some large browns, brookies and rainbows. Our fly and lure selection will have you covered. We even have some great trout-y spinning rod and reel combos in stock, so if trolling or casting a Rapala plug for large fall fish on light tackle stirs your wild side, not only do we get it, but we 'got it'! 
Of course, there's always the salt to consider. Happy news has spread of great masses of fish around some of the Mid-Atlantic's most productive striped bass spawning tributaries. Even happier news is that stripers are spread out along our inshore, estuaries and tributaries even now too! Those 7-lined treasures (photo included here is a memory from this June on the Deck of Andy's boat along with our friend Sam from Douglas Rods) are finding their spawning grounds well, and are on the hunt for major bait along the way. (Unlimited crabs and shrimp might also work as a major bait possibility in these times of drastic warming trends.) Food fish could be nice too. Warmth from a freshly-caught pollock chowder – finest kind!
Stay warm and hydrated, do your yoga and great fishing to all,
-MSO fishing folks