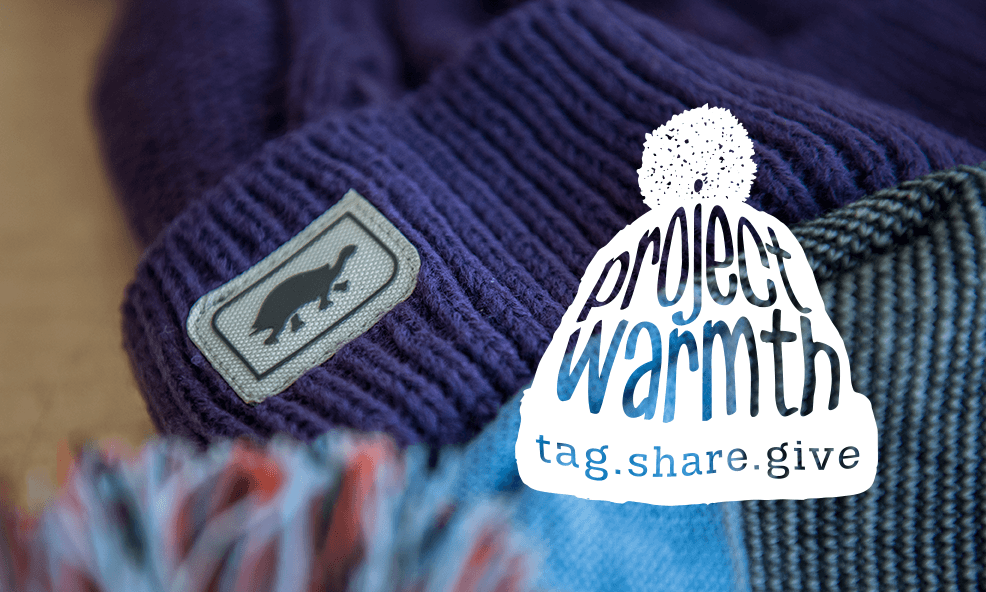 #projectwarmth
Maine Sport Outfitters is excited to announce its participation in Turtle Fur's Project Warmth initiative. In 2008, Turtle Fur, a leading headwear and accessories brand from Vermont, created Project Warmth to help provide those in need with hats and other cold weather accessories. Since its inception, over 50,000 pieces of Turtle Fur product have been distributed across the country.
Turtle Fur is teaming up with local retailers to "give 2x the good" through their "Tag. Share. Give." program. If you share a photo wearing your Turtle Fur product on social media, tag @turtlefur and use #projectwarmth, one hat or cold weather accessory will go to someone in need. If you include the retailer (@mainesportoutfitters) where the Turtle Fur product was purchased, two hats or cold weather accessories will be donated. To learn more about Project Warmth, CLICK HERE.
Maine Sport Outfitters is also thrilled to announce that after reaching out to Turtle Fur, the Knox County Homeless Coalition will be one of the newest Project Warmth recipients and will soon be receiving a box of hats and cold weather accessories. The Knox County Homeless coalition is the only homeless services organization serving Knox, Waldo and part of Lincoln counties. To learn more about the Knox County Homeless Coalition, including their upcoming One Night Without a Home fundraiser challenge, CLICK HERE.
About Turtle Fur: Since 1982, Turtle Fur has been a leading headwear and accessories brand in the outdoor, snow sports and lifestyle market. "Located just north of Stowe, in the shadows on Vermont's highest peak, Mount Mansfield, we know tough weather. By creating comfortable, quality products, we help you stay outside longer to enjoy the things you love to do. Our mission is to create the best headwear and outdoor gear you can buy. We pride ourselves on holding true to our roots of quality, comfort, creativity and community…all while having fun."
About Knox County Homeless Coalition: Established in 2014, KCHC is the region's only homeless-services organization offering comprehensive wraparound solutions allowing homeless families to realize and maintain independence. Their goal is to successfully break cycles of poverty and homelessness, through a client-centric relational approach delivering home, help, and hope with dignity, compassion and respect.