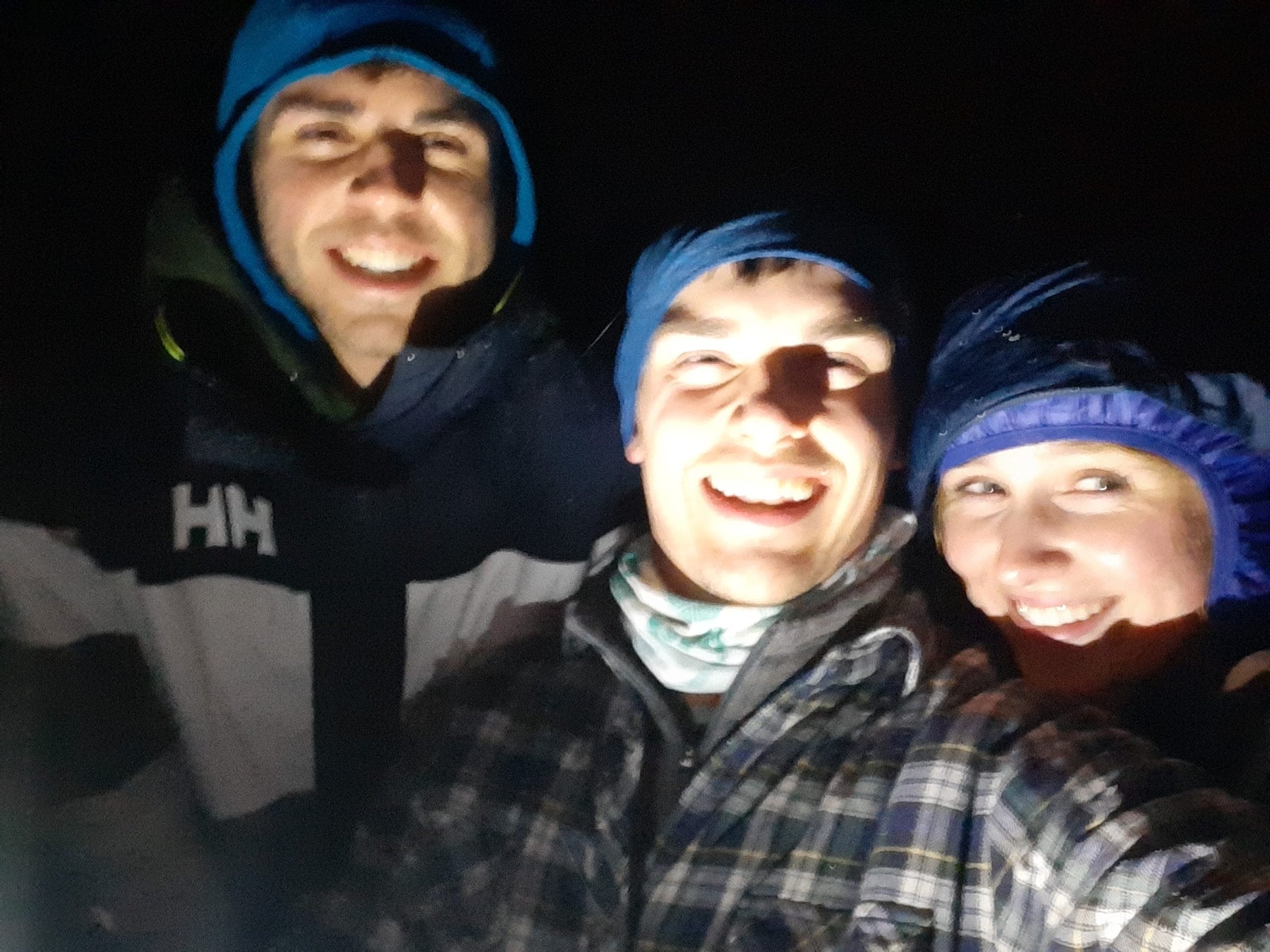 Readying the Fight Against Cabin Fever
I don't know about anyone else, but I start getting cabin fever as soon as the time changes. That uneasy feeling of being cooped up inside inactive for too long. It usually hits people in February after the snow has been flying for a while.
Daylights Saving Time, for me, though causes a shift. Game of Thrones crashes through my mind: "winter is coming." People start to get tired because the sun sets early. Activity naturally slows down as the weather grows colder. But I am not ready for this. Even after a long summer of activity, slowing down is frustrating.
But, this is all in my head. I can make myself rise out of the winter blues by staying active. That may mean becoming comfortable in less than favorable weather though. Darkness, cold and snow are the usual in the coming months. These conditions are contrarian to the voice in your head that tells you to go home, make some tea and binge Netflix.
Now, I like fighting this inner voice. Earlier this month, my cabin fever snapped. Telling myself that I can't handle just going home after work with nothing to do. Something to keep me from Netflix's black hole of time; I have to go hiking tonight. One problem though, that night was an early season storm. It was windy and icy, the kind of storm that makes people forget how to drive (so really any snow storm let's be honest).
I am set to hike no matter the conditions: I always carry extra layers and a headlamp in my car. I am fully aware that I make last minute decisions and I prepare for it. But I like companions too, and it can be difficult to convince friends to hike on a night after work. But I convinced others with as little sense as myself. Too bad my friends, Roger and Sophie, didn't know I was going to drag them along.
I am thankful they were willing to walk off into a blizzard at the last minute with me. Having friends along makes unfavorable conditions a point of enjoyment.
Now I was prepared for a hike, but Sophie and Roger were not. Grabbing the layers Roger had at home and with Sophie hiking in converse, we set off up Bald Mountain. We picked a short and easy hike in case the weather turned foul.
Hiking up was icy and a little wet, as expected. Sophie's traction was understandably not good. And the view, wow. Rarely do you ever see this kind of view. The view was absolutely nonexistent. With the dark snowy night, you could hardly see the headlights of cars. Though the point of the hike wasn't searching for a view.
The hike down was pretty cold even though the snow was melting under our feet. Slipping down the rocks and piles of leaves proved eventful. But slowly and cooperatively, we made our way down safely and with some smiles. Following this unplanned hike because curiosity and inactivity demanded it was the right call.
Resisting the pressure of inactivity was the right call. Here in Maine we have long winters. There are many months in which the mercury drops low. If we were to become sedentary every time it got dark, nothing would be accomplished. I can't succumb to the inactivity of nighttime or I risk the restlessness of cabin fever.
That's why it helps to have friends who will accompany hair-brained ideas like hiking in a storm. Fighting against cabin fever is a task we all face here in Maine. Raging against the dying sunlight and staying active is key. Seasonal depression, cabin fever, lack of vitamin D and many other social and real ailments await us Mainers in the upcoming wintery months. If I have any advice to break away from these dangers, it's to get out there in all weather. Go prepared and go blissfully!
Ethan Merrifield is a reader, a runner and, now, a writer. Always active and looking for ways to challenge himself – outdoors and intellectually – he has returned to Midcoast Maine after college and is searching for his next adventure.