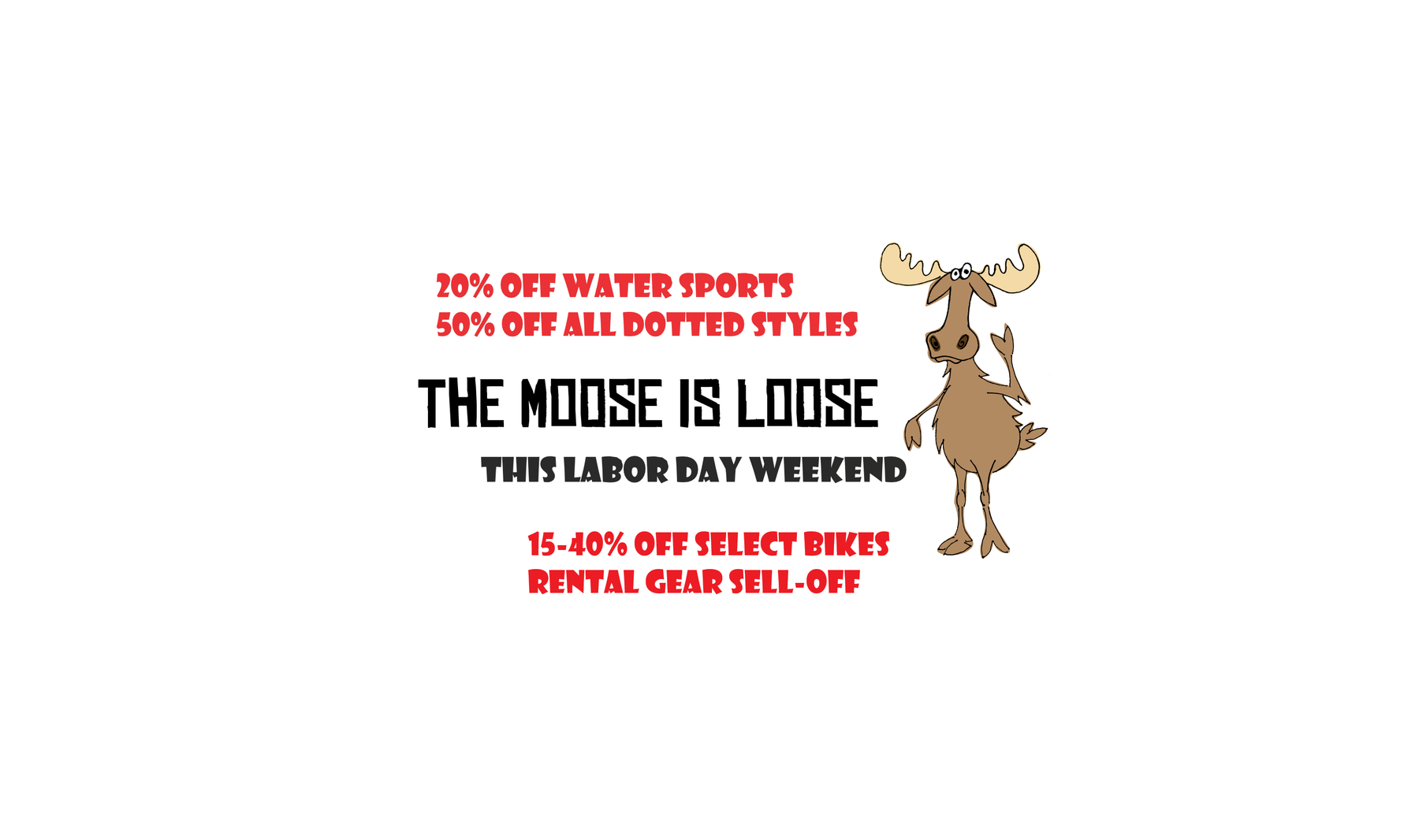 The Moose is on the Loose: Labor Day Sale
Once upon a time in the charming town of Maine Sport, nestled in the heart of the great outdoors, there lived a curious and mischievous moose named Marvin. Marvin was no ordinary moose; he had a unique passion for helping folks discover the joys of the wilderness. But he also had a wild side—a penchant for adventure that couldn't be tamed.
As Labor Day weekend approached, Marvin sensed the excitement in the air. He knew that this was the perfect time to spread some joy to the outdoor enthusiasts who frequented Maine Sport. Determined to make their adventures more affordable and unforgettable, Marvin hatched a plan.
Deal #1: 50% Off All Dotted Past Season Styles
On a sunny Friday morning, just as the doors of Maine Sport opened for business, Marvin pranced into the store with a sly glint in his eye. Hidden in his majestic antlers were stickers of all colors, and he was on a mission to mark down prices like crazy. All dotted merchandise in the store was now available at a jaw-dropping 50% off. Marvin knew that this was the perfect opportunity for adventurers to revamp their outdoor wardrobes without breaking the bank.
Deal #2: 20% Off All Watersports, Extended Through Tuesday
As Marvin continued his playful antics throughout the weekend, he ensured that our 20% discount on all watersports gear remained in place. This extended offer lasted through Tuesday, September 5th, giving water lovers an extra day to dive into a world of savings. From kayaks to paddleboards, our watersports deals were simply unbeatable.
Deal #3: 15% - 40% Off Select Bikes
Marvin's playful spirit extended to our cycling section as well. He'd sneakily adjust the price tags on select bikes, offering discounts ranging from 15% to 40%. Whether you were a casual rider or a cycling enthusiast, Marvin had you covered, providing a chance to upgrade your ride and explore new horizons.
Deal #4: Rental Equipment Sale
Throughout the weekend, Marvin kept a close eye on the rental equipment sale. He was on a mission to ensure that our customers had the best experience possible finding great deals on used equipment. If you had any questions or needed guidance on rental equipment, Marvin ensured store staff was there to help.
And so, the legend of Marvin the Moose lived on at Maine Sport. This Labor Day Weekend, let the spirit of Marvin the Moose guide you to Maine Sport for an adventure in savings. Explore our exclusive deals, including 50% off all dotted past season styles, extended 20% savings on watersports gear, 15% - 40% off select bikes, and great deals on rental equipment. Embrace the thrill of the hunt and gear up for your next outdoor escapade with unbeatable prices, all thanks to our moose on the loose!