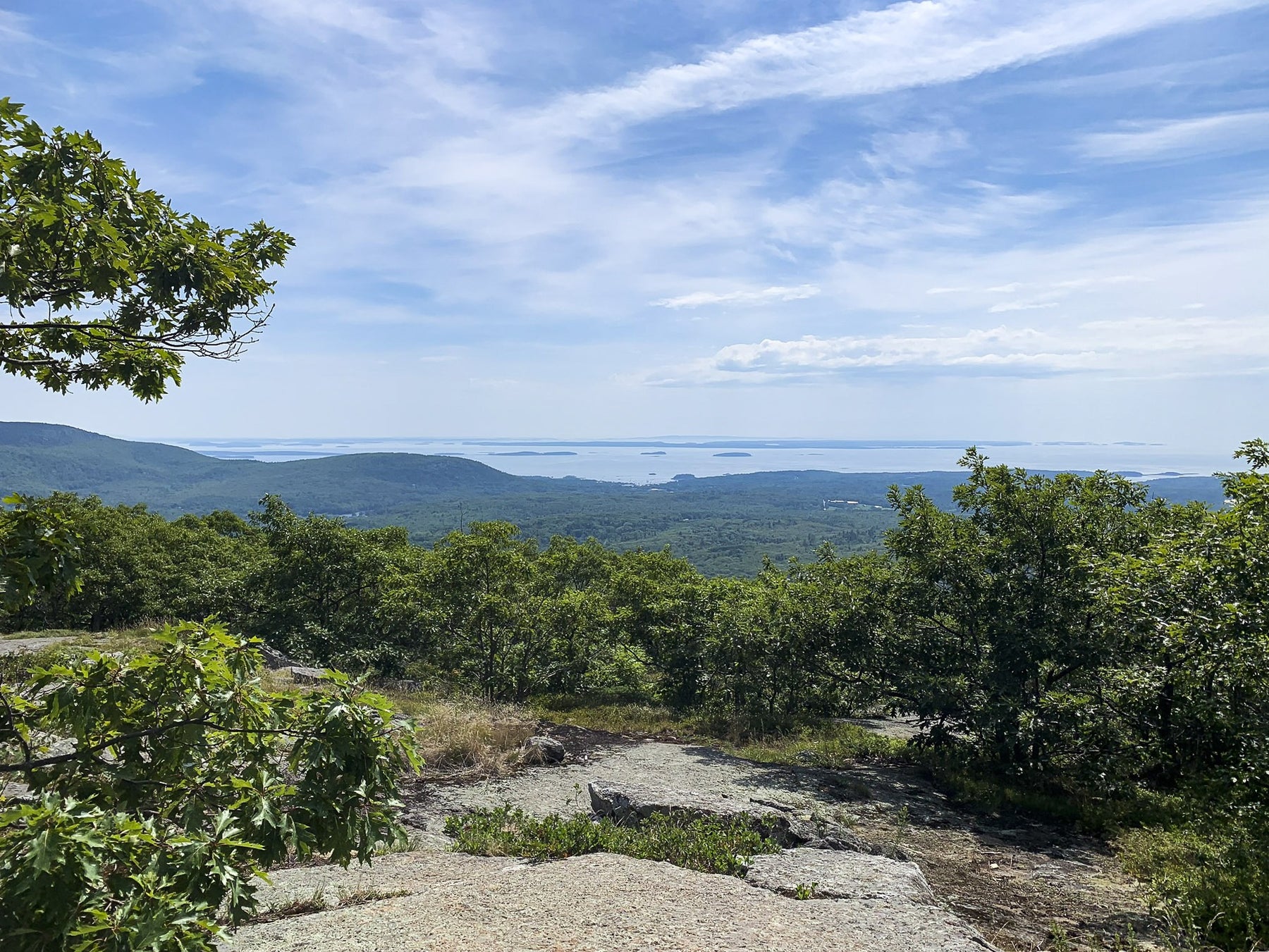 Back to School (during a pandemic)
Back to school may look different this year, but our kids still need the right tools to succeed. New essentials such as fresh kicks, a stylish new backpack, and a few new outfits help our children get excited about the new school year. It's also important to recognize that kids will be spending more time outdoors this year as opposed to traditional indoor classrooms. Many schools are purchasing large outdoor tents to use as classrooms. Make sure your kids are prepared for the extra time spent outside and send them off with a nice rain jacket, sunglasses, and a new hat if your school allows it.
Many schools are also considering hybrid learning and/or shortened school weeks in order to limit exposure as well as give the faculty extra time to sanitize each week. Don't let the extra time at home go to waste. Grab a local hiking map, compass, and other outdoor essentials such as sunscreen, bug spray, and a reusable water bottle and hit the trails! We recommend small, local preserves over larger and more popular state and national parks to help avoid any potential crowds. When you get to the trailhead, don't simply hike. Take time to read the signs and educate your children about that particular land trust or organization that works so hard to preserve the land for us and maintain the trails. You can even go further and spend just a few minutes before leaving the house to research the trail and draft a short lesson plan.
Example:
Families between Rockland and Belfast could pick Bald Mountain as their day trip. The round trip from the trailhead to the summit and back is 2.6 miles; a longer hike for most kids, yet still reasonable, especially with a picnic lunch planned for the summit.
To prepare the lesson plan, visit www.coastalmountains.org and learn about the trust. Write down a few main points as the lesson introduction. A great way to engage children is by starting with a question. Ask, "Does anyone know what a land trust is?" If a child answers correctly, say, "Great Job!" Then elaborate on anything they may have left out. If they answer incorrectly or not at all, simply say, "That's okay. Let's learn together!" Simplify the information from the website to avoid losing their attention and say something along the lines of, "A land trust is a local group of caring citizens that works to preserve important land not only so that we may enjoy it, but also to maintain the natural health and beauty of the undeveloped land."
Download and print the hiking map and make sure to bring one for each child so they can follow along. If the kids are old enough, explain the term "ecology" and do a bit of research on the area so that you are able to tell them what to be on the lookout for. In the case of Bald Mountain, the map conveniently lists a few animals and plants to look for including migrating hawks and rare plants like the smooth sandwort, three-toothed cinquefoil, and poverty oatgrass. Feeling ambitious? Print out photos of each to help the kids with identification.
After your hiking trip, wrap things up by having the kids write a short summary explaining what they learned. Elementary age may just write a few sentences, whereas middle school age may write a few thoughtful paragraphs. In either case, make sure to read what they wrote and review the summaries as a group. Finally, print a photo of the group at the summit and put it on the fridge along with the summaries. In no time they will be begging to hit the trails again!
I hope this helps inspire a few of you to find the silver lining in these unprecedented times, and, take advantage of this extra time you have with your children. We live in a beautiful region. Teach your children to spend more time outdoors and appreciate it.
When it is time to purchase some of the new items mentioned in this blog such as rain jackets, new school outfits and shoes, sunscreen, bug spray, etc. we hope that you decide to purchase the items locally. Choosing to spend locally at brick and mortar stores vs shopping online or at chain retailers not only helps cut down on carbon emissions but also helps stimulate our local economy and provide jobs for your neighbors. Here at Maine Sport Outfitters, we offer a large selection of all your outdoor essentials. Thank you for making us Midcoast Maine's go-to outfitter since 1976. We truly appreciate you and all of our community.
Written by Joel Martin
Maine Sport Outfitters Marketing & Events Coordinator
Licensed to teach in the State of Wisconsin (T910)