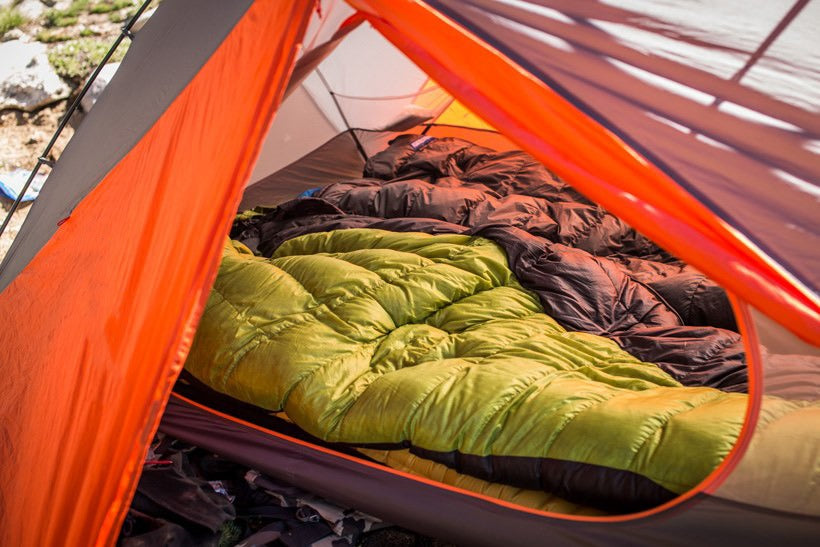 Maine Sport to hold Tent & Sleeping Bag Drive for Knox County Homeless Coalition
After a very successful shoe drive back in March, Maine Sport Outfitters is once again teaming up with the Knox County Homeless Coalition to help those in need. Throughout the month of August, Maine Sport will be collecting gently used or new tents and sleeping bags to donate to this Rockport-based organization, the only homeless organization serving Knox, Waldo and northern Lincoln counties. According to Molly Feeney, Director of Social Services at KCHC "It is no secret that there are not enough shelter beds in the Midcoast and finding solutions for homelessness is multi-layered and never one-size-fits-all. Meeting an individual or family's immediate need for shelter, albeit temporary, allows for time and investment into the complex process of finding a permanent place for them to live successfully." Additionally, Eileen McGuigan, Knox County Homeless Coalition's Volunteer Coordinator, stated that, "We recognize the long-term need for more affordable housing, and we are working collaboratively to address that underlying need, but right now we need to keep families safe from the elements and if a tent is the best we can do, then we must."
Maine Sport Outfitters' Rockport and Camden locations will be collecting gently used or new tents and sleeping bags during the entire month of August. As an incentive and thank you, those who donate a tent in good or new condition will receive a special $20 coupon, good towards a purchase of $100 or more of any in-stock merchandise at either store location. Those who donate a sleeping bag in good or new condition will also receive a special coupon, good for $10 off a purchase of $100 or more.
For more information, give us a call at 207-236-7120 or visit us in-store.
About the Knox County Homeless Coalition
Knox County Homeless Coalition, founded in 2014, is the only dedicated homeless organization serving Knox, Waldo and part of Lincoln counties offering comprehensive case management to more than 600 individuals annually. They also manage the Hospitality House family shelter—a live-in facility for up to 22 in Rockport. Their mission is to break the cycles of poverty and homelessness in Mid-coast Maine, offering a holistic wraparound approach to helping vulnerable people build productive and self-sustaining lives. Everything they do is delivered with respect, dignity and genuine caring, delivering on the promise of home, help, and hope.
Since opening their doors in 2014 KCHC has maintained a 90-95% success rate for sustainable independence for clients who remain active through their complete program. The transportation program, added in 2015, helps remove one of the most critical barriers to rural independence. The newest program of KCHC, The Landing Place, is a highly-relational, comprehensive program for unaccompanied and high-risk young people with youth-specific case management, outreach and a youth center located on Park St. in downtown Rockland.