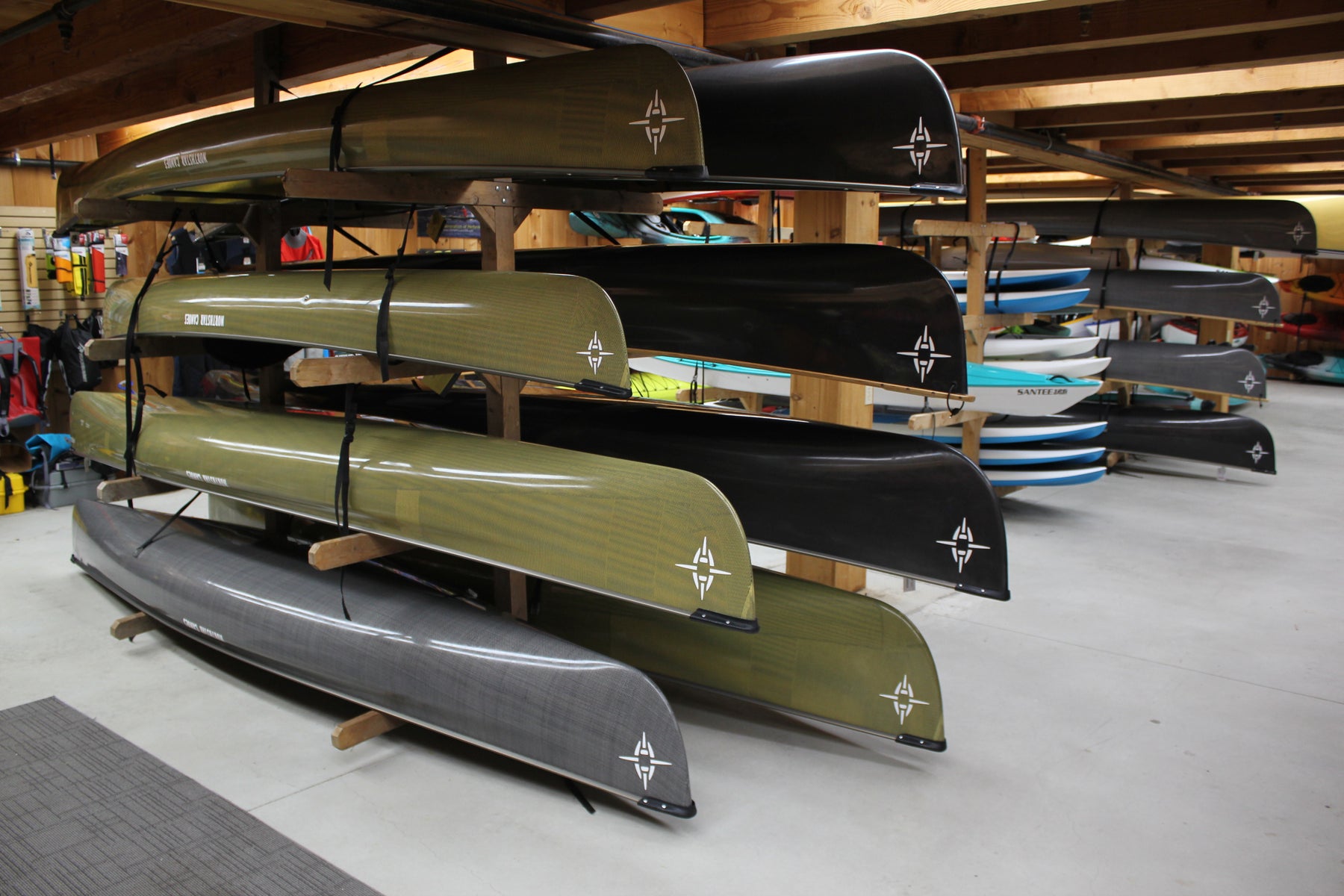 Northstar Canoes Visits Maine Sport
On Monday, Bear and Ken from Northstar Canoes arrived at Maine Sport's Rockport location with 11 canoes from their Minnesota factory. After the canoes were unloaded, Bear led a seminar teaching MSO employees about NorthStar's different designs and materials.  Maine Sport's new Northstar fleet ranges from flat water to moving water oriented, and from solo canoes to 3-seaters. Northstar canoes are made of either BlackLite (Carbon & Aramid), StarLite (All Aramid), or IXP (Innegra & Aramid). Each of these materials has their benefits and drawbacks. More about these materials can be learned here.
Northstar Canoes are built using handmade molds that shape layers of carbon, aramid, and Innegra together to form the hull of the canoe. They either carve or mold the trim of the canoe depending on the material. All of Northstar's materials are sourced from the USA, and all of their canoes are built in their Minnesota factory.  See below for a video tour of their factory!
More Northstar canoes will be arriving in May to supplement Maine Sport's existing line up!