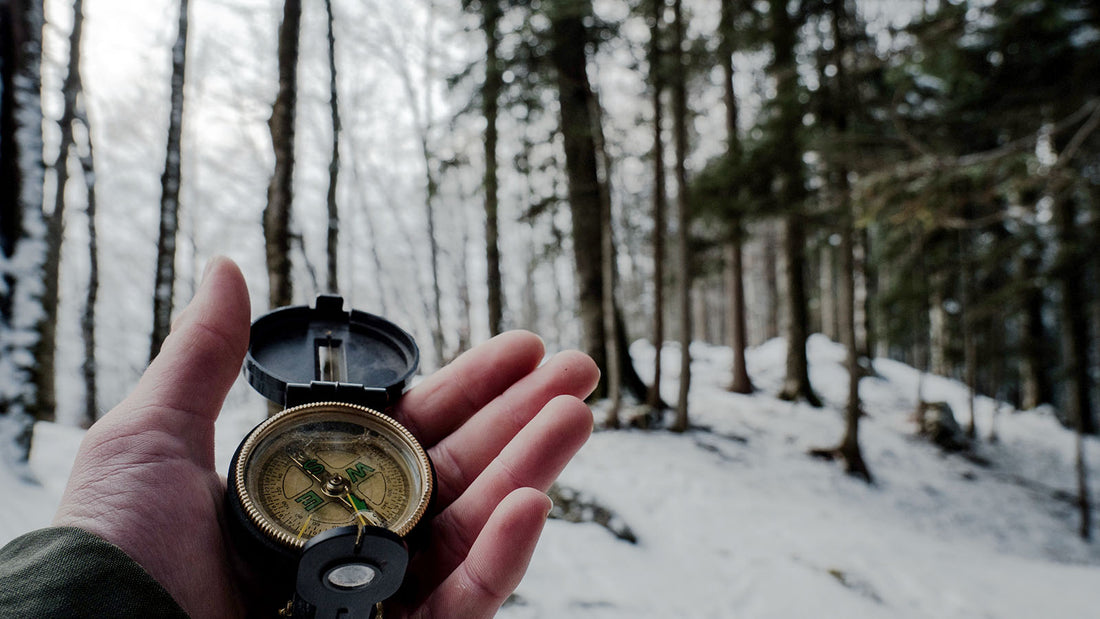 Setting Course Against Winter Blues
To Learn is to Live
We've certainly been having a gray winter. A season with very little snow and warm weather means that usual winter activities like skiing, snowshoeing, and skating have been difficult to rely on. It can be easy in these gray days to hibernate and hope for either better winter weather or for summer to come already. But I argue that there are fulfilling activities that can be accomplished even if the weather is uncooperative. My solution to this dissatisfying winter is to further your outdoor education through courses!
Structured courses or workshops on outdoor subjects are fulfilling because you learn new skills, you can meet some like-minded people, and it gets you excited for future activities. Maybe it's a CPR course you've always wanted to take or a fly-tying session to help catch that next fish. Taking a course that interests you is a wonderful experience. Even in winter, there are courses that can encourage you to get outside and learn something new!
My test for this idea was taking a Wilderness First Responder course. This wilderness focused medical course put me in a position to help in case something unfortunate happens in the backcountry. My only medical background is a CPR course from four years ago and a doomsday prepper mindset that has seen me lugging duct tape and rope on every trip I take into the woods. But it gave me a goal to work towards, I met a few new friends, and it has given me more knowledge about myself. It has given me a sense of purpose and I learned so much. I am incredibly happy to have taken the course.
Life is all about learning. It's important to learn new skills, patterns and ideas, or even to encounter knowledge. Breaking out of a sedentary pattern is important because the winter can encourage vegging out and hibernating. But hibernating is not good for people, taking a course can help force you out of your daily Netflix binge. The knowledge and skills you gain from taking a course is empowering and fun.
Or maybe you're struggling this winter because you don't know a community of like-minded people. Well, classes are rarely individual sessions and are an environment to find other people with your interests and skills. Maybe you can practice with a new friend or you discover that someone has a hobby you've always been interested in. Part of the difficulty that people have in the winter is facing the long, lonely nights. And the best part is, you'll find people who are motivated to improve themselves in your hobby just like you are!
Taking a class to improve your skills creates excitement for your hobbies. Or maybe you find a new activity to get excited about. Either way, this excitement is motivating. This motivation often leads to more excitement and learning. During these gray days of January, excitement can often be just what you need to get out of a funk. It can often see you through difficulties or obstacles. "Oh man, it's cold out but I really wanted to go ice fishing today," is easily overcome when you're so jazzed about ice fishing because you learned about a new pond.
So many opportunities open up when you further your knowledge and skills. It puts you in the mindset of improving at your hobbies and gets you excited for them. When you've been doing something for long enough you can inevitably lose some excitement for it. But you can revitalize that excitement by taking a course and meeting people who enjoy your hobby. This "winter" has been kind of a downer if you really like winter activities, but learning more and improving your skills can revitalize this time of the year.
Upcoming Courses with Maine Sport
Maine Sport Outfitters is offering a few free workshops that have been popular. Seth, our resident fishing guru, is holding Fly Tying Workshops on Saturday February 1st, 8th, 15th, and the 22nd. And there will be a Map and Compass Workshop on Wednesday February 5th from 5:30-8:00 to practice your orienteering for personal interest or maybe to help you study for the Maine Guide exam. These workshops are looking to be quite fun and a good way to find some friends to learn with!
Ethan Merrifield is a reader, a runner and, now, a writer. Always active and looking for ways to challenge himself – outdoors and intellectually – he has returned to Midcoast Maine after college and in search of his next adventure.