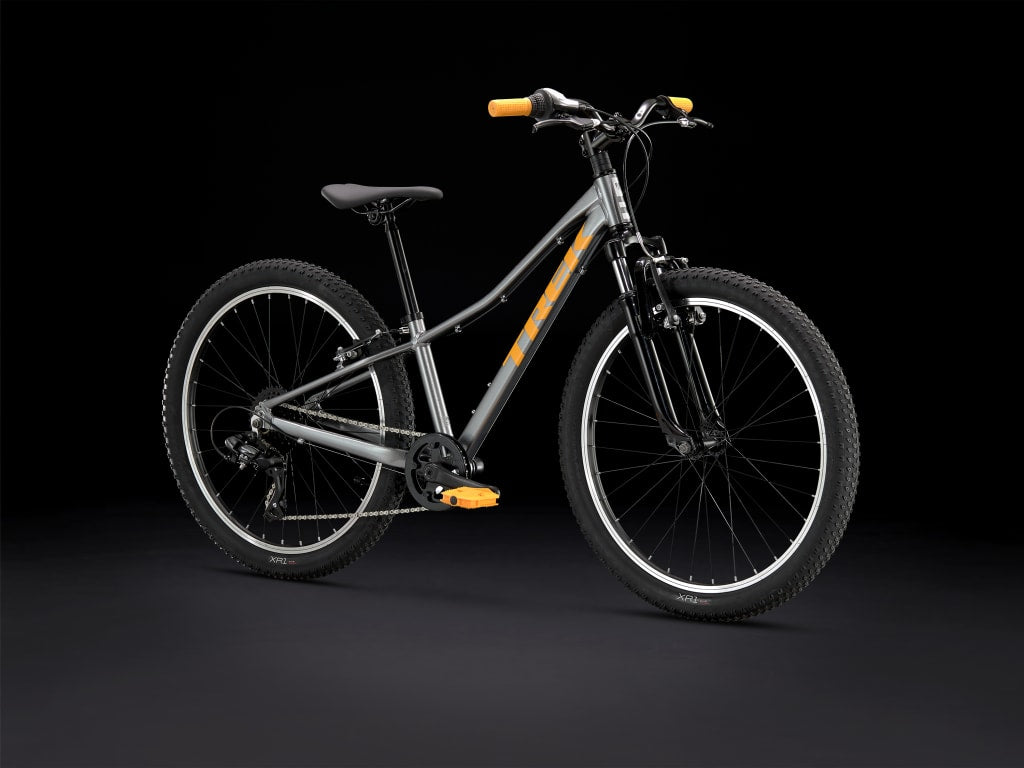 2024 Precaliber 24 8-SP Suspension
IN-STORE PICK UP ONLY. All online orders must be picked up at Rockport, ME location.
Precaliber 24 8-Speed Suspension is a versatile kids' bike built for young adventurers who love riding off the pavement and into the dirt. It has a sturdy yet light aluminum frame with a performance suspension fork and an 8-speed drivetrain perfect for racing home from school, zipping through the woods, and riding trails and paths with family. For kids ages 8-12, between 51-59˝ tall.