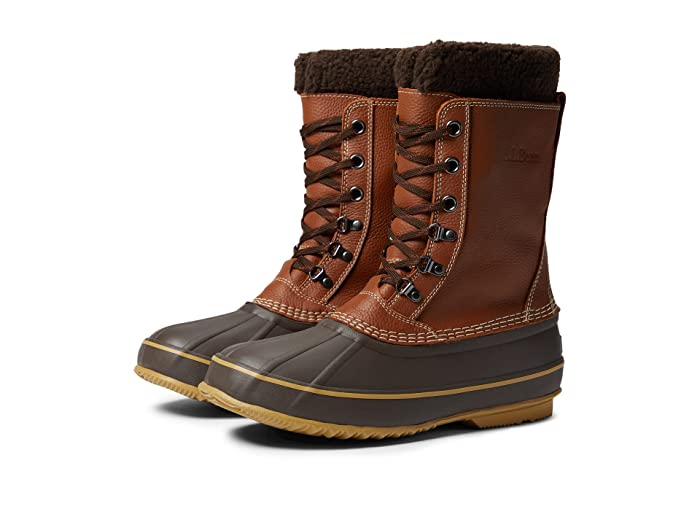 LL Bean Snow Boot Tumbled Leather Lace Men's
Available for Shipping or Pick-Up
With a soft and supple tumbled leather upper, these ultra-warm snow boots built to take on the harshest winter weather.

Size & Fit
Half sizes order up.

Why We Love It/ The Technology
Built extra warm, these snow boots will keep feet warm and comfortable long after most others are ready to head back inside. Built extra tough, they might just be the last winter boot you'll ever have to buy.

Fabric & Care
Wipe dirt off with soft cloth.
Spot clean leather uppers with a damp cloth.
Allow leather to dry completely away from direct heat
Construction
Handcrafted tumbled leather upper.
Removable felt with faux fleece liner.
Waterproof rubber shell and seam-sealed construction keep feet dry.
3 sets of metal eyelets, 3 sets metal D-rings and 72"" round cotton/polyester laces (not waterproof).
Molded-rubber midsole.
Molded vulcanized-rubber bottom shell with slip-resistant tread for superior traction.
Weather Protection/ Additional Features
Best for snow, slush and the coldest weather.
Not designed to stay submerged in water.
Imported.