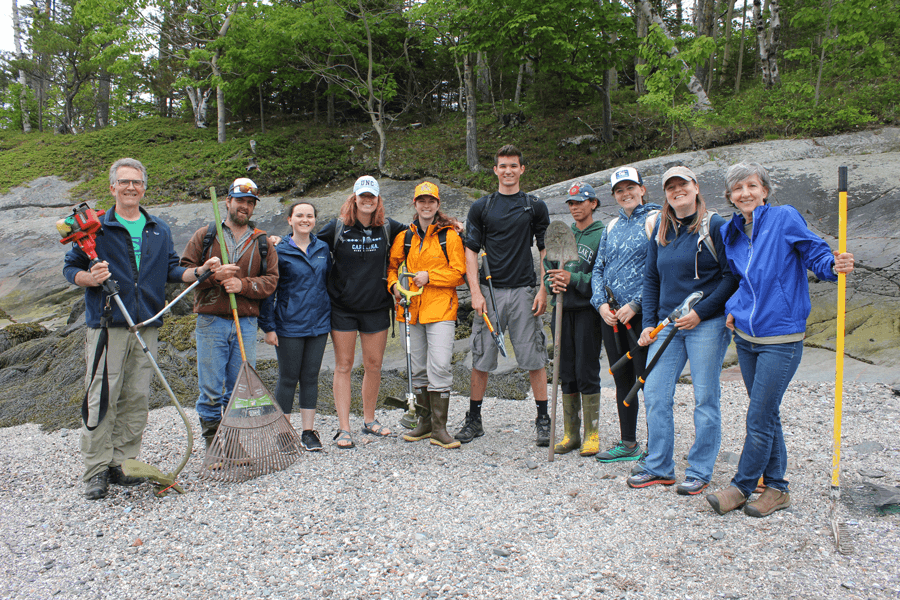 Curtis Island Service Day
On Thursday, June 7th, Maine Sport Outfitters partnered with Deedee Conover for a day of cleanup on Curtis Island in Camden Harbor. A team of eleven volunteers spent the day landscaping, cleaning up the shore for easier boat/kayak access, weeding gardens and grooming the trail that loops the outer edge of the island. Volunteers also spent time cleaning the 183-year-old Curtis Island Light and moving picnic tables and chairs.
This day of community service is part of Maine Sport Outfitters' new wellness initiative, which encourages employees to participate in paid volunteer days. The Outdoor Programs Department at Maine Sport frequently uses Curtis Island for its guided kayaking tours. As users of public-use islands along the Maine coast, Maine Sport Outfitters strives to improve areas impacted by its guided trips through service days in both the early summer and fall.