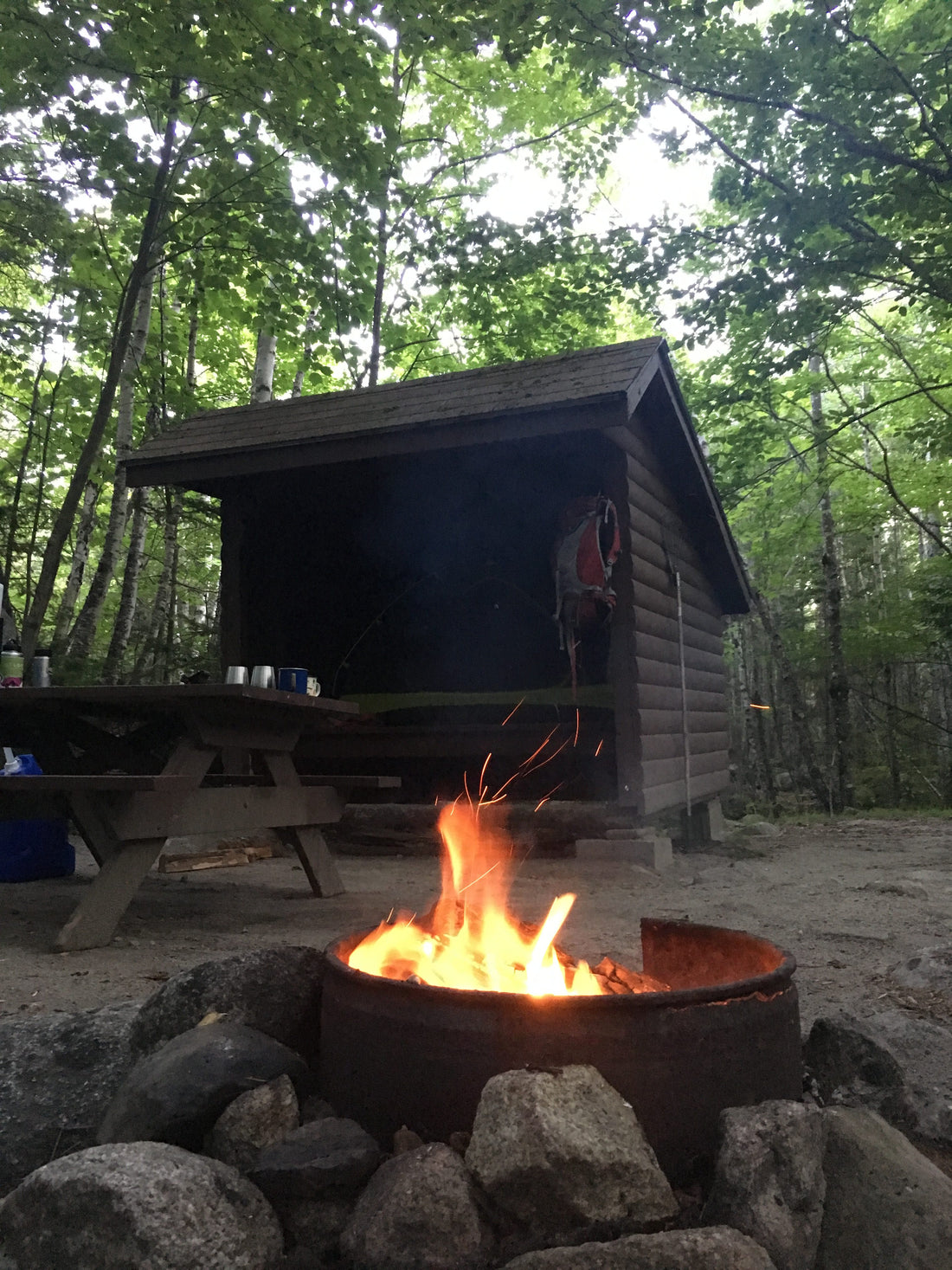 Mid summer is here: the height of the heat upon us, our trails are in great shape and the waters statewide are low and warm. If your outdoor pursuits are not in full swing by now, this is the time to get yourself outside and start filling up that smart phone with goofy smiled selfies in front of one of the state's waterfalls, on top of a mountain or at least at the beach holding a frozen drink with a small umbrella in it. At our house we have our car camping gear pretty well pared down to a few bags and coolers that can be packed up in less than 10 minutes and at any given time there is probably a canoe on one of our two trucks. All of this family and friend time outdoors has got me thinking about the experiences I have earned in the back country and the people who have shared those moments with me. Who we choose to spend our adventures with, for better or for worse, profoundly influences the success, enjoyment and appreciation for where you go and what you do while you're there. John Steinbeck had Charlie, Bill Bryson had Stephen Katz, Lewis and Meriwether did some exploring together, Joe Simpson had Simon Yates to thank for coming home from their adventure, and even the iconic antarctic explorer Ernest Shackleton had Frank Wild to back him up and help organize the chaos that was the Endurance expedition. To all those, two legged and four, who have enriched, encouraged and enlivened my time on trail, thank you.
So I have brag for a second. I have a rad wife. In our living room hangs a trail map of Baxter State Park with all of our hikes traced with names and dates going back to the day we met at a fast food joint in East Millnocket en route to Katahdin. That day marked our first hike together and also marked the first of many times that she out paced me up a mountain. In my defense I also saw her keep up with and leave behind (while also feeding snacks, water and medical supplies) to a group of young military vets on that same mountain.
We made our yearly pilgrimage to Abol Campground this month and took a hike to the top to make sure the view was still stunning (spoiler alert: it still is). On the hike up we talked a lot about the new stone steps being cut and placed by the trail crew, which my wife was a part of a decade ago when she hauled huge loads to remote sections of the Whites to labor in the woods with double-bit axes and Pulaskis. If you make it to either the White Mountains or to Baxter this summer and you find your path eased by a keenly cut set of stone blocks, a take a moment to acknowledge the work invested by the packs of sweaty youngin's who spend their summers on Trail Crew.
Into the frame around the Baxter map I stuck in on our Maine Guide patches which got us talking about our history as river guides and our love of boating whitewater. To capitalize on that conversation we made plans to paddle the Kennebec River between Carry Brook and the Forks downstream of the Harris Station dam. My wife guided rafting trips up there back in the day and said it'd be a nice whitewater run in our old plastic canoe. What I learned: rafters see whitewater way different than canoeists. What used to be an anticlimactic finish after running the gorge in an inflatable raft turned into a half day of plowing the canoe's flatwater designed bow into class III standing waves which would routinely fill up the boat and on one occasion swamped us and then summarily dumped us, thankfully into a big eddy. If you want a fun and challenging whitewater run that's low on the danger scale and high on the things-you-should-do-on a-hot-summer-day scale, this stretch is perfect for intermediate paddlers who have a working knowledge of whitewater. We were hooked up with a shuttle from Eric at the Sterling Inn outside of Caratunk who dropped us and our gear off at the put in and left our truck at the Ballfields in the Forks. Logistically easy, super fun.
August is here which means the clock is ticking on 2018, and while we still have a good many warm days ahead of us if you want to get out this summer I recommend not waiting any longer. If you need any more motivation or are turned off by thinking you have to drive all night to have a rad day in the woods, here's a list of half day drive times to some incredibly rad places:
Augusta to Baxter State Park: 2 hours, 45 minutes
Camden to Mt. Washington: 3 hours, 15 minutes
Belfast to The Forks: 2 hours
Rockland to Grammy's Country Inn (Houlton) 3 hours, 15 minutes but worth every penny and mile for the size portions the give you.
Brunswick to the Oxbow gate of the North Maine Woods: 4 hours
Waterville to the Rapid River- 2 hours, 25 minutes
Union to the Debsconeag Lakes Wilderness Area: 3 hours
Ready….Set…..Go!