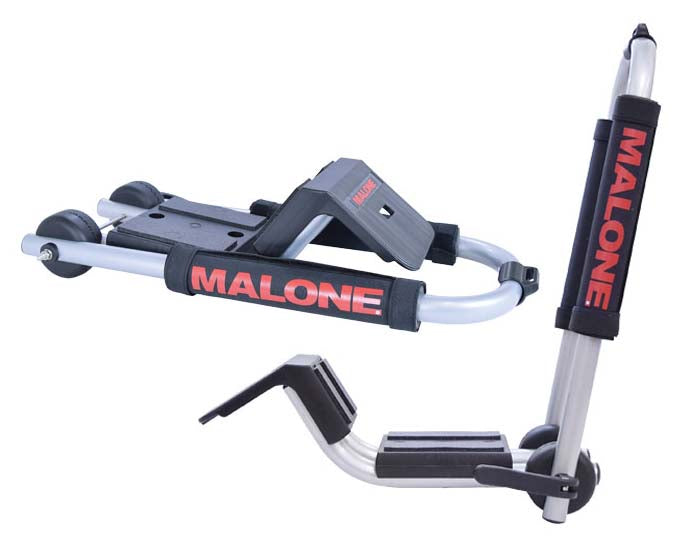 Downloader
IN-STORE PICK UP ONLY. All online orders must be picked up at Rockport, ME location.
The DownLoader™ is our premium J-Style carrier with features for low clearance, ease of loading and universal fit for most load bars. These carriers also include corrosion proof frames, molded strap bales, replaceable base pads, replaceable upper sleeves and a fold-down design.

The universal mounting system fits a large cross section of aftermarket load bars (round, square and oval) as well as most factory systems. Also includes two lengths of mounting bolts to achieve the best rack installation. Comes with cam style load straps and bow & stern safety tie-downs. Product workmanship and material performance is guaranteed with our Lifetime Limited Warranty.
Features:
Fold-down frame for low clearance access
Boarding ramp for easy loading
Corrosion resistant aluminum construction
Oversize foam padding with replaceable acrylic fabric sleeves
11' load straps and safety tie-downs
Jawz2™ universal fit mounting hardware
60mm and 70mm mounting bolts
Compatible with the MPG351-XL Telos™ Load Assist
Lifetime Limited Warranty
Specifications:
Weight: 12.2 lb
Length: 17"
Width: 6"
Height: 19.5" (when deployed) - 6" (when folded down)
Load Capacity: 75 lb