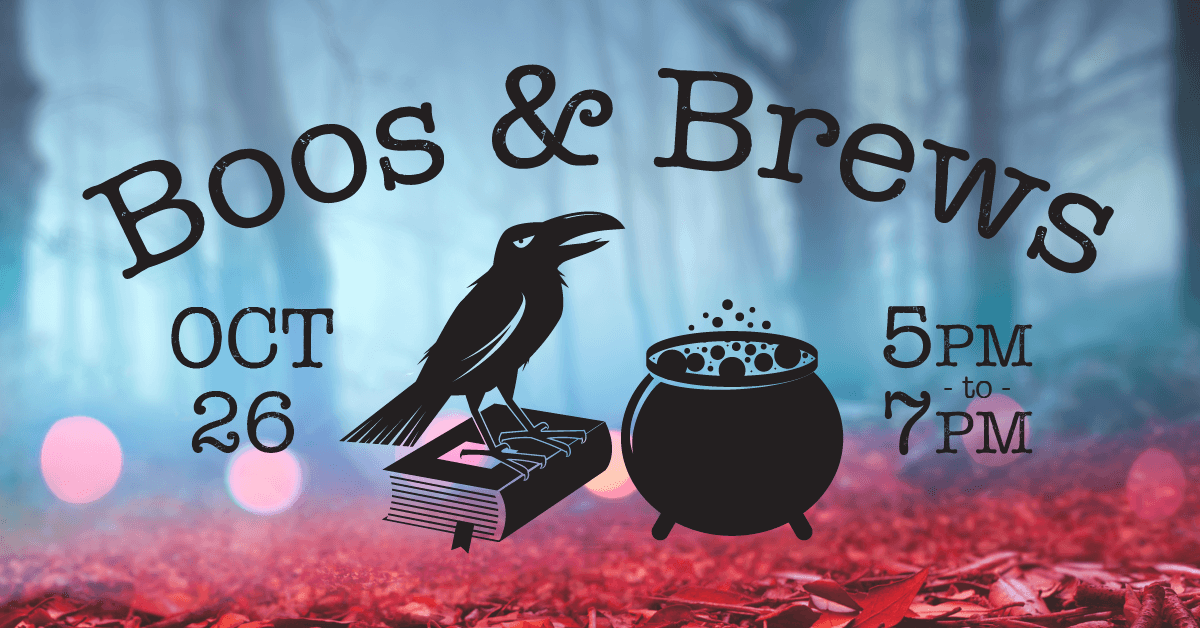 Boos & Brews
Spine-Tingling Stories & Bone-Chilling Beverages
Something wicked is coming to Maine Sport Outfitters! Creep, float or crawl on over to our Rockport location the evening of Saturday, October 26th for a scary good time.
Enjoy spine-tingling stories from local Maine authors, bone-chilling beverages from local breweries & wineries, and the chance to win some frightfully-fabulous door prizes!
Join us...if you dare!
If you have any questions, please give us a call at (207) 236-7120 or check out our Facebook Event.
Where
Maine Sport Outfitters
115 Commercial Street
Rockport, ME 04856
When
Saturday, October 26th
from 5-7 PM
Important Info
This event is FREE and open to all. Must be 21+ to enjoy complimentary beer and wine samples. Presenting horror, paranormal & mystery authors will have their books for sale during the event.
Meet the Authors
Jen Blood
Jen Blood is the USA Today-bestselling author of two critically acclaimed, action-packed mystery series: The Erin Solomon Mysteries and the Flint K-9 Search and Rescue Mysteries. In addition to her career as an author, Jen is also a freelance writer and certified dog trainer. She holds an MFA in Creative Writing/Popular Fiction from the University of Southern Maine, is a regular blogger with Maine Crime Writers, and leads workshops throughout New England on writing, editing, and independent publishing. www.jenblood.com
E.J. Fechenda
E.J. Fechenda has lived in Philadelphia, Phoenix and now calls Portland, Maine home. She is the Amazon bestselling author of The New Mafia Trilogy and in addition to working on the Ghost Stories Trilogy, she's a contributing author for the Havenwood Falls series. She has a degree in Journalism from Temple University and her short stories have been published in Suspense Magazine and several anthologies.
Katherine Silva
Katherine Silva is a two-time Maine Literary Award finalist for speculative fiction, a connoisseur of coffee, and willing victim of crazy cat shenanigans. She is a member of the Maine Writers and Publishers Alliance, the New England Horror Writers Association and creator of the Midcoast Maine Halloween Reading series. Her latest literary projects include a paranormal murder-mystery comedy series heavily influenced by ska and punk, and a period piece described as "Downton Abbey meets American Horror Story". www.katherinesilvaauthor.com
Morgan Sylvia
Morgan Sylvia is an Aquarius, a metalhead, a coffee addict, a beer snob, and a work in progress. A former obituarist, she is now a full-time freelance writer. Her fiction and poetry have appeared in several places, including Wicked Haunted, Northern Frights, Twice Upon An Apocalypse, and The Final Summons. Her most recent book is As The Seas Turn Red, an ocean-themed poetry collection. She lives in Maine with her boyfriend, two cats, and a chubby goldfish. www.morgansylvia.com